The present of Karlovy Vary
The current life in Karlovy Vary (Carlsbad) is not only about the springs and balneology. The traditional Karlovy Vary (Carlsbad) therapy still remains the biggest attraction, but those who do not come to Karlovy Vary for the "miracle springs" can admire many architectural sights, visit famous sports facilities, and enjoy important events.
Due to its unique atmosphere and ideal conditions for congress tourism, the city is often the place for various congresses, conferences, and other social events. Also the Hotel Imperial and Spa Resort Sanssouci have many halls and lounges available which are ideal for organizing various events.
Besides large events, you can also visit various theater performances, concerts, exhibitions, etc during your stay. Other interesting events take place in the hotels of the Imperial Group. The Hotel Imperial organizes dance evenings, concerts, lectures, and exhibitions on a regular basis. The Spa Resort Sanssouci offers entertainment in the form of dance evenings.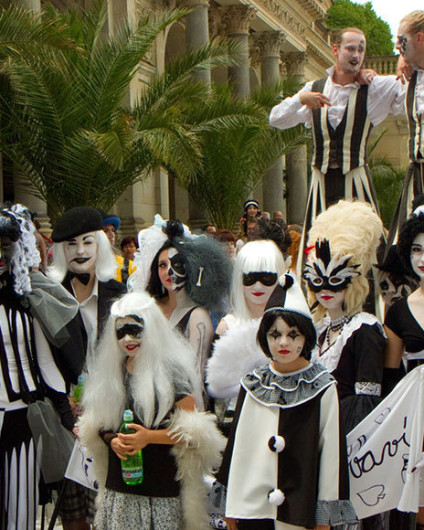 THE MOST IMPORTANT EVENTS IN KARLOVY VARY (CARLSBAD)
After the spa treatment, it is often an important cultural event that brings the most tourists. Karlovy Vary (Carlsbad) is the regular host of many events of world-class importance; the most famous one is the Karlovy Vary International Film Festival. Everyone finds something to enjoy here. The young generation will probably prefer the International Film Festival. The older generation would probably rather visit the events organized within the event "Dvořákův podzim" (Dvořák's Autumn) or the Jazz Festival.
List of Karlovy Vary events:
The Nobility Weekend - Meeting of European Aristocrats (April)
Spa season opening (May)
The Karlovy Vary International Film Festival (July)
Golden Hockey Stick (August)
Karlovy Vary City Triathlon (August)
Fresh Film Fest (August)
Karlovy Vary Folklore Festival (September)
Dvořák Autumn in Karlovy Vary (Carlsbad) (September)
Tourfilm (October)
Jazzfest Karlovy Vary (October)