Opening hours
MONDAY – FRIDAY 07:00 – 09:00 14:00 – 21:30
Opening hours
SATURDAY – SUNDAY 10:00 – 21:30
Swimming pool area
The Spa Resort Sanssouci's guests can use a 16.66m x 8.0 m pool, which is 1.4m deep. The pool complex also includes water attractions, such as water spouts, air and massaging nozzles. The water in the pool does not contain any mineral water and its temperature is kept at 28°C. The pool complex further offers a sauna, whirlpool and steam sauna.
Please note that after 7:00 p.m., access to the pool and saunas is restricted to guests over 15 years of age.
The last entry to the pool and sauna is possible at 8:30 p.m..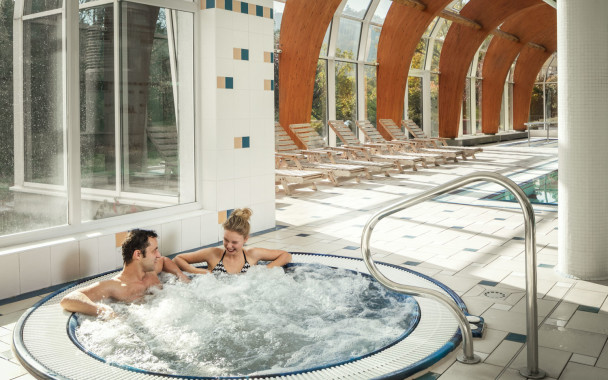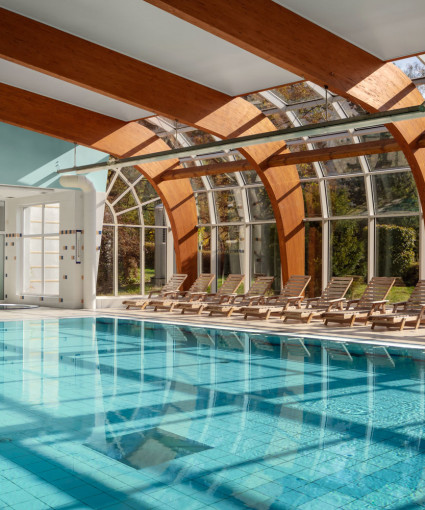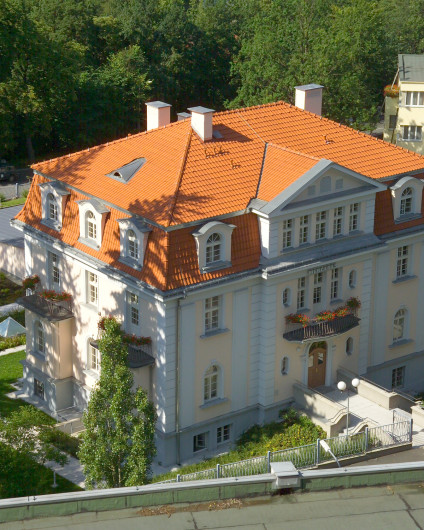 Spa & Wellness Center
Ours is a center with a difference Why? Let's check the facts:
A multiple-time winner of the "Czech Republic's Leading Spa Resort" award

Spa & Wellness area:

1.600 m

2

Every day an average amount of 10,500 liters

of mineral water are used for therapeutic purposes

24-hour nurse service
Over 50 medical and paramedical employees work at the Spa & Wellness center
Mineral water mains are led directly into the hotel
We can provide your with more than 100 medical procedures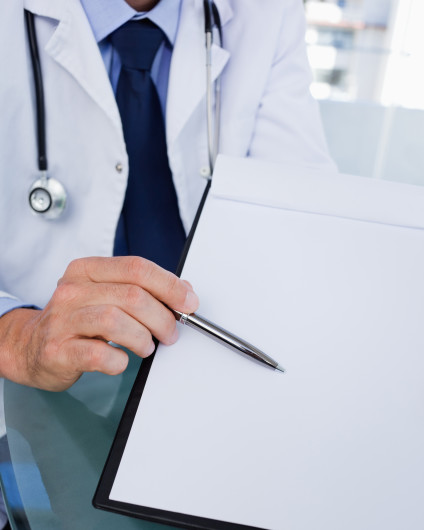 Excellent, personalized customer care
Our staff provides guests with highly professional services and individualized approach, which makes a major contribution to the superb results of our complex spa treatment. The Spa & Wellness center is attended by more than 47 medical and allied health care professionals who engage in continual education and improvement of therapeutic methods. If need be, our nurses are here to help our guests 24 hours a day.
The current health care professionals working at the Spa Resort Sanssouci: 
4 physicians
14 registered nurses
1 nutritional therapist
8 physio therapists
6 masseurs
11 spa assistants
2 swimming pool life guards
The Spa Resort Sanssouci physicians are certified in the following medical specialties: internal medicine, physical medicine and rehabilitation, balneology, neurology, pediatric neurology, surgery, gastroenterology, and diagnostic sonography.
Our hotel cooperates with the following external medical specialists: cardiologist, dermatologist, psychiatrist, acupuncture specialist, plastic surgeon, urologist, dentists and ear, nose and throat specialist.