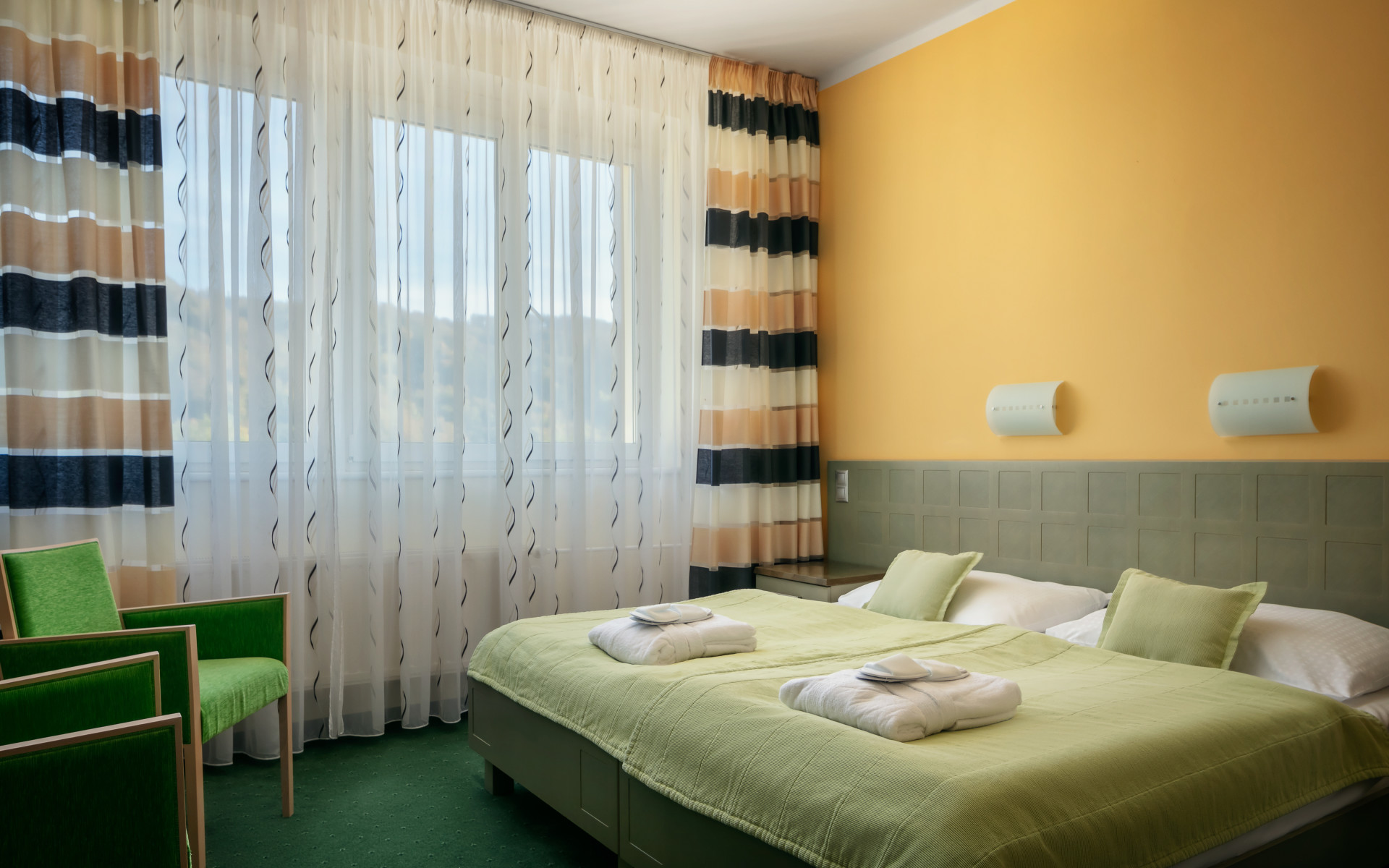 Deluxe Suite
LUXUS EVEN FOR THE MOST DEMANDING
Includes
Privacy, breathtaking views, great facilities
Perfect
in every detail
Guests seeking even greater luxury find it in Deluxe Suites, newly furnished deluxe suites with a balcony. Every suite is divided into a living unit and a bedroom and offers up to 2 extra beds. Deluxe Suites are equipped with a telephone, safety box, fridge and a DVD player. Beautiful bathrooms with a bathtub, shower enclosure, two sinks, hair drier and a cosmetic mirror will definitely meet your expectations. Besides a toilet there is also a bidet in every Deluxe Suite. During their stay our guests are provided with basic toiletries, hotel hand towels and bath towels, robe and slippers. It also offers free Wi-Fi internet connection.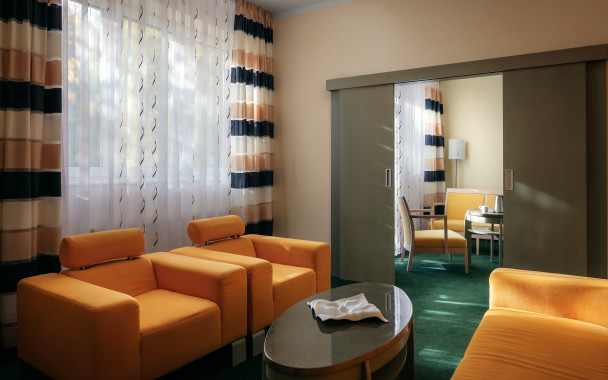 Separate sitting area
Extra bed - on demand
Balcony
Bathroom (bath and shower)
2 separate WC´s, bidet
Bbathrobe
Hairdryer
Cosmetic mirror
Safety box
Slippers
Internet connection (WiFi)
Dial phone
Fridge
DVD player
Fruit plate on arrival
Online booking
Book here and save!