Spa Resort Sanssouci
Current hotel information and hygiene measures
Information for guests before arrival
ACCOMMODATION AND USE OF ALL OUR SERVICES IS AVAILABLE TO EVERYONE WITHOUT EXCEPTION.
Since 10 February, proof of vaccination or Covid 19 disease is no longer required to use all our services.

The swimming pool, spa and saunas are open without capacity restriction. 
Guests must not have any symptoms of Covid-19. 
As before, foreigners must undergo a PCR test before entering the Czech Republic, even if they come from green or orange countries listed on the so-called "Traveler's Map".
However, we are not the ones who check this. Therefore, all clients without exception can be accommodated as long as they do not show symptoms of COVID-19.
We have taken a number of hygiene measures for your safety and undisturbed stay: 
Maximum security for our guests
Public areas: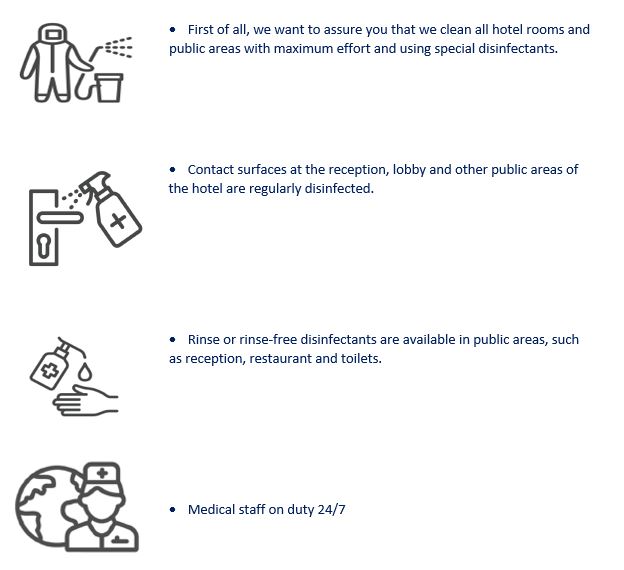 Please observe the following precautions


Do not hesitate to contact us at any time or specific information via email: reservation@spa-resort-sanssouci.cz or by phone: +420 353 207 113.
Thank you for your understanding. We look forward to you!